Recommended




"Personal Protection for Personal Evolution is a journey into the psychological and behavioral triggers of violence, the deconstruction of the ego, and the setting of foundations for comprehensive and positive transformation of individuals, families and communities." Do some.
Our mission is to innovate, design, create and provide the world's best, most functional and affordable training armour to soldiers, police officers, warriors & fighters worldwide. We defy convention. We engineer evolution. We serve our community.
                              The Spartan Brand
Spartan Training Gear™ is a warrior lifestyle brand designed and engineered for combat scenario training. Our products are created for the modern-day Spartan warriors who fight on the battlefield, in the streets and in the ring. It's for anyone that embraces combat as a visceral part of their life. It's for the unconquerable spirit of women and men who will look into the face of seemingly insurmountable odds, dig in their heels and defiantly yell 'COME GET SOME!'. At Spartan, we unleash your inner warrior through the synthesis of combat, science and style. The soul of our brand is embodied in the soldiers, officers and martial artists who trust Spartan Training Gear™ products to provide them with the best protective training gear ever developed.

iCombatives.com™ is an independent digital journal through which top experts deliver tips, insights, articles and video tutorials on topics related to self-protection and martial arts for the conscientious citizen, functional defensive tactics for law enforcement personnel and full-spectrum hand-to-hand combatives for military operatives.

Senshido Europe™ is the official coalition of European Senshido instructors,both male and female with training facilities and operations in Germany, Finland, Ireland and Belgium.If you or your Club/Organisation are interested in hosting a Senshido Seminar you can contact any of the European Team here or at Senshido.info .We are available as individuals or as a team.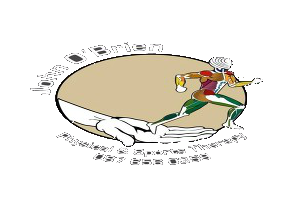 Why Choose John O'Brien Sports Therapy? The Clinic is located at Rooskey,Monaghan Town County Monaghan, and is fully equipped with the most up to date modern facilities required of a dedicated professional Therapist. John has an in dept knowledge of Human Anatomy & Physiology with years of experience in the treatment of all injuries. John is dedicated to operating at the optimal ethical and clinical standards offering, extensive treatment and a tailored Re-Rehabilitation plan to return you to normal functional movement.You can rest assured that your injury is being treated by a specifically trained professional dedicated to Sports injuries, and is the only Sports Therapist operating in Monaghan Town.The John O'Brien Clinic meets with the optimal standards which include , comfortable waiting room, Toilet facilities with shower unit, reception, treatment room, and rehabilitation room, all of which are Wheel chair accessible
Locks, Stock and Barrels are all ex military servicemen with outstanding experience in base/home securtiy both home and overseas We offer the best in domestic, auto and commercial services and are available 24 hours a day, 365 days a year. Our main priority is to provide our clients with top quality services in record time.Our clients are guaranteed immediate response to their calls and queries, regardless of day or night. Our team are on hand 24/7 to ensure our clients' needs are met quickly and efficiently.Our Expert Locksmiths are trained to the highest of standards so they can tackle any problems youmay encounter with security.