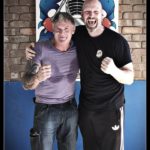 Bare Bones Combatives
Date:
June 17th, 2017
Time:
11:00 to 17:00
Organizer:
Senshido Ireland
Price:
Euro
Location:
HX Taekwon Do, Greenmount Industrial Estate, Greenmount Ave, Harold's Cross, Dublin 12
Contact:
Senshido Ireland
Jim Armstrong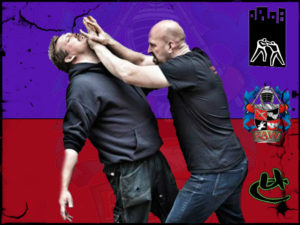 Self Protection Ireland constantly endeavor to bring everyday people, just like you the gift of safety. Apart from delivering the best and most realistic self protection package available in Ireland ourselves, we also seek out the very best in the business and bring them here, to you, in order to Increase your survivability should you ever become the victim of a violent confrontation. Our last workshop was conducted by Senshido founder Richard Dimitri, below is just one of th
e testimonials we have received,
"As Richard Dimitri said in a seminar I attended, the most vulnerable people in society are Women, Children and the Elderly, as a woman I decided to be proactive about my safety and 3 years ago I attended my first self defence class. I had the good fortune of attending a Senshido seminar in Dublin and it was the best decision I ever made.
I had no previous experience so I was nervous but my instructor Mick and everyone attending were welcoming and friendly. I found the class informative, the techniques easy to master and it was all done in a safe, fun and relaxed environment, after just a few hours I had learned techniques and tools that I felt would increase my chances of surviving an attack.
I have been a fan of Senshido and Richard Dimitri ever since. In my opinion Senshido works for everyone, you don't have to be big or strong, the tools you learn can be used by young and old alike and that's what makes Senshido the best and most realistic self defence available.
I had the pleasure of attending a 2 day seminar with Richard in Dublin a few days ago, I found him to be very friendly, funny and humble, he made himself available to everyone one a one to one basis and was happy to answer all our questions and queries. He is a very gifted speaker and I would recommend that if you get the chance to work and learn from Richard to grab it with both hands, you won't regret it". Jackie Crinion.
This is why we do what we do, to change lives and make our communities safer, so we are excited to bring to you another world leader in the field of personal safety, Jim Armstrong. Jim is a Senshido International team member from Australia. He is an Urban Combatives Instructor and the founder of Raw and Bare Bones Combatives, probably one of the best, most honest and humble Instructors you will have the privilege to train with.
To book your place for this once in a lifetime opportunity simply Click the link below.
http://paypal.me/SenshidoIreland/90
Places are strictly on a first come first served basis.
Stay Safe
SPI Team.
---
---
© Copyrighted 2010 – Raw Combatives Australia